News & Press Releases
KTA Assists with the Assessment of Brownfield Properties in Chicago
Chicago – October 2012.  KTA has completed an environmental risk assessment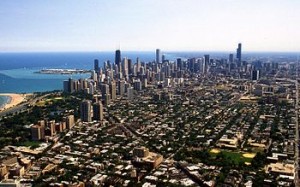 for the potential redevelopment of two South Chicago Brownfield properties.  The potential redevelopment uses included renewable energy facilities.  The evaluation involved: (1) assessing the environmental impacts located on the properties, including one former multimillion gallon petroleum tank farm, (2) assessing the potential issues and mitigation associated with long term CERCLA liability and (3) assessing the potential construction limitations given the current Brownfield property contamination.  For more information regarding the redevelopment of Brownfield properties, please contact Ken Taylor in Seattle via Web form or by phone at 1-877-736-1499.
This entry was posted on Monday, December 31st, 2012 at 5:19 pm
You can follow any responses to this entry through the RSS 2.0 feed.