News & Press Releases
KTA Developes Waste Management Plan for Facilities in the United States and Canada
6/11/13- Olympia, WA.  KTA is finalizing the development of Waste Management Plans for facilities in Puerto Rico, Texas, Nevada, California and Manitoba, Canada.  These plans are based on a template, which we worked with our client to develop, that ensures compliance with RCRA.  The template also reflects the philosophy of our client's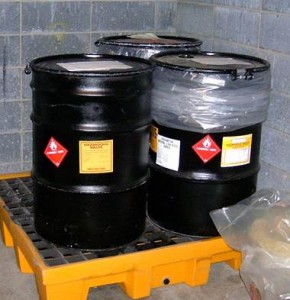 efforts to reduce hazardous and solid waste generated and/or recycle or reuse materials before they become waste.  The template was then modified to ensure compliance with State or Province specific waste management requirements.  With the exception of the facilities in California and Manitoba, the modifications to the template were not substantial.  The result of this effort is that our client now has a Waste Management Program that extends throughout their facilities and ensures consistent inspections, corporate reporting, use of waste management vendors and implementation of their overall waste management philosophy.  For more information regarding Waste Management Programs, please use our Web form to contact Lenora Westbrook at our Olympia location or Ken Taylor at our Seattle location or call 877-736-1499.
This entry was posted on Thursday, June 13th, 2013 at 12:46 am
You can follow any responses to this entry through the RSS 2.0 feed.